GIVE
Interserve Malaysia exists to empower the poor, serve the sick, support the disabled, give voice to the voiceless, tell the good news about Jesus and help build the church. To this end, Interserve Malaysia places people into some of the most challenging places on earth.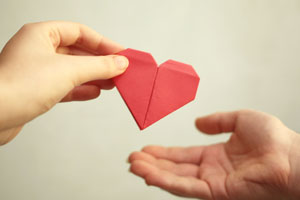 Being a faith ministry, we depend on the continued support of local churches and individual Christians to help provide for the work and funding the ministry. Any contribution, large or small, will go a long way in advancing the work of the Lord in this ministry.
Each Partner who goes will need to raise his or her finances. Your contribution may enable someone to go.
If you are considering partnering with us in giving, you may contact us for more information.
To Make A Donation
Important note to donor
Let us know which area you would like your contribution to go towards:
General fund
Supporting partner(s) (Please specify the name if known)
Others (please specify)
For accountability purposes, we will send you an official receipt. Please give us your name and postal address.
Upon banking-in, kindly fax us the bank-in slip. Fax no.: 60-3-7872 9028 or email your transaction details to Finance Personnel at financeism@gmail.com
For direct bank-in (within Malaysia)

Bank: Public Bank Berhad
Account Name: Interserve Fellowship Berhad
Account number: 3-2017625-32
Send us a cheque

Prepare cheques payable to "Interserve Fellowship Berhad" and post to:
Interserve Fellowship Berhad, P.O Box 13002, 50769 Kuala Lumpur, Malaysia.
For overseas donation

Bank: Public Bank Berhad
Account Name: Interserve Fellowship Berhad
Branch: Sea Park
Bank Address: 8 & 10, Jalan 21/12, Sea Park, 46300 Petaling Jaya, Selangor, Malaysia.
RM Account number: 3-2017625-32
SWIFT Code (for overseas telegraphic transfer): PBBEMYKL